Come Visit!
Click the SignUpGenius link below to register for a school tour!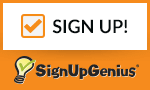 Click here for our Back to School video that highlights the welcoming spirit and joyful optimism of the St. Thomas Aquinas High School community.
A special greeting for our Seacoast Catholic Schools!
Why STA?
Message from Director of Admission, Dr. Danny Richer
For 60 years, St. Thomas Aquinas High School has educated and inspired young scholars from across the state and Seacoast region. Our community is wholly and sincerely invested in academic and scholastic excellence, athletic prowess, exceptionally talented artists, musicians, and performers, and living our mission every day: to be a caring community that transforms the lives of students through a rigorous Catholic education and fostering within them a commitment to justice, service, and moral leadership. Building on six decades of transformative education, I am excited to share how our school of excellence will continue to excel:
As a rigorous college preparatory institution, we have implemented a new President/Principal administrative model that mirrors the structure utilized by colleges and universities
In February 2020, our first President and Head of School, Mr. Dan S. Soller began his tenure
Mr. Paul Marquis is our new Principal for the 2020-2021 academic year; an educator with over 25 years of teaching experience, he will serve as the Chief Academic Officer for the school
Responding to the Coronavirus, we quickly transitioned to online education to ensure the safety our of faculty and students while maintaining rigorous academic standards
The Saints are one of the most decorated athletic programs in the region with 42 individual and 35 team state championships since 2000, and construction is under way on our state-of-the-art turf field
Plans for a renovation to our Chapel on campus are under way and will allow our Campus Ministry to have an even more beautiful location to worship and pray
The visual and performing arts have a special place in our community, and we are updating our facilities with new equipment and technology to allow our stars to shine even brighter
We are partnering with several colleges and universities in guaranteed college admission agreements, creating even more higher education options for our seniors
Merit scholarships and financial awards for our graduating class cumulatively and routinely exceeds $6 million dollars, meaning a family's financial investment in an STA education is typically exceeded by the amount each student receives in college scholarships
Enrollment remains strong and stable, and as we move forward our goal is to welcome home 125 new incoming Saints each year
It's hard to quantify the tremendous impact the great St. Thomas Aquinas had because of the many hats he so effectively wore: priest, philosopher, theologian, legal expert, and political scientist. There have been few minds as brilliant and influential as his, and he is recognized as the patron saint of higher education, scholars, theologians, and Catholic schools. It is in the tradition of our namesake that STA enters the most exciting time in our history.
There is a difference that comes with a St. Thomas Aquinas High School education: this environment challenges students and provides some of the most unique and transformative experiences in New England. We encourage each student and family to visit us and to learn what makes us New Hampshire's Catholic School of Excellence. We look forward to welcoming you home!
Sincerely,
Daniel M. Richer, Ed.D.
Director of Admission
Click on the following video testimonials and see yourself as a Saint!
College Preparation is always on our minds!
100% of our 2022 Graduates are moving on to higher education or mission/ vocation plans! Click to view!
View Recent College Acceptances
We were fortunate enough to be able to experience St. Thomas 12 years ago with Elizabeth and can't say enough wonderful things about STA. I am always telling parents when they ask where Alyson is going to high school that she will be attending STA. It prepared Elizabeth above and beyond what we could have ever dreamed for college and has helped make her the kind of person she is today. We love being able to send our children to a school that promotes the same values as we do at home and reiterating our faith as well. - Felicia Rose, mother of Elizabeth '10
Olivia is in her freshman year at Lasell College in Newton, MA. Not to brag but thanks to a very strong Catholic School foundation she has a midterm GPA of 4.0! I could not be more proud and I can tell you that her studying habits and strong faith from both Sacred Heart School and STA have been invaluable. We are so blessed to have been a part of both communities. –Beth Faulkner, P'18